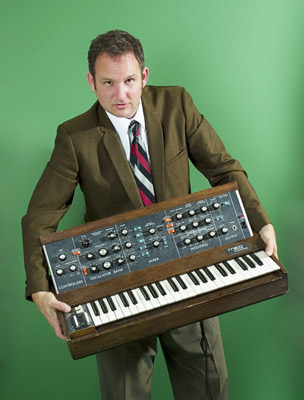 Many of you know the name Parry Gripp, but for those that don't I'm here to educate you. In the mid 1990s I remember wandering into an awful record store in the middle of ghetto in Tampa. After digging through the "Punk" section one band caught my eye, Nerf Herder. I must admit I bought the CD simply for the name. Nerf Herder is what one very famous Princess of Alderan calls one very suave Corellian smuggler in a moment of anger. After playing the CD a single time I was hooked. Parry Gripp loved being a punk, but he also loved being a nerd just as much. Over the years I purchased all the Nerf albums as they were released, and even got a chance to see them the few times when they came to Florida. I met Parry at a small show, and he was incredibly humble and awesome. Take a look at some of the stuff this legendary nerd has given us.
The theme to Buffy – One of my favorite shows of all time had one of the best opening sequences in the history of television. It is virtually impossible to not get at least a tad bit pumped when you hear it.
The Girl at the Video Game Store – Say what you want about Ms. Munn, but there is no denying that this song is catchy and a whole lot of fun. Make sure to catch all the game references. And Might I add Pereira destroys the drums.
Nom Nom Nom Nom Nom Nom Nom – Over 10 million views mark Nom Nom Nom as internet gold. Gripp has gone on to write a plethora of "jingles" that are just damn amazing.
Young Girl Talking About Herself – I just love this one…
Holiday Sale ! Holiday Sale ! – Impossible to get out of your head, The Fueled by Ramen Holiday Sale jingle has been rattling around in my noggin all night. It's so good I almost bought something.
We thank you Parry Gripp for being so Nerd Appropriate!