We love Attack of the Show. My wife and I watch it every night before we drift into slumber land. Earlier this year when Olivia Munn departed the show for new opportunities, we were a bit perplexed, what now? Well with Munn missing in action Attack of the Show has been frantically searching for a permanent co-host for their long running series. After "trying out" a pluthora of young ladies the "winner" of this coveted position was announced this evening.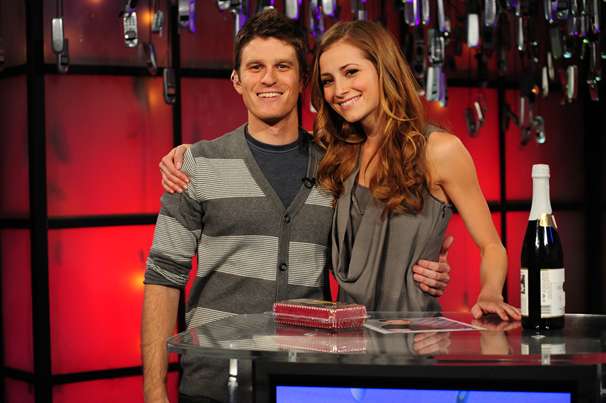 Kevin Pereira welcomes Candace Bailey as the new co-host of Attack of the Show, starting January 11, 2011. Wish her luck as she embarks on a special vision quest to prepare her for this grueling task.
What about Alison Haislip who was highly favored to inherit the position?
tweeps, your overwhelming support for me has brought me to tears. thank you from the bottom of my heart. more to come soon, i promise.
We will have to wait and see.