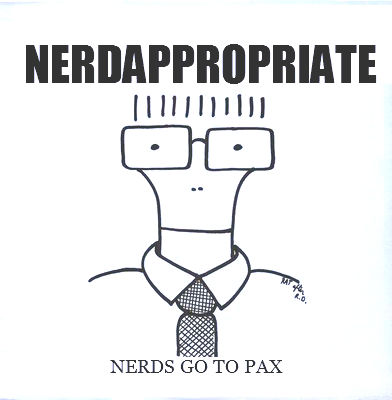 Both Matt and myself are leaving bright and early Thursday morning for PAX East in Boston MA!
What is PAX you ask?
"PAX East is a three-day game festival for tabletop, videogame, and PC gamers. We call it a festival because in addition to dedicated tournaments and freeplay areas we've got nerdcore concerts, panel discussions, and an exhibitor hall filled with booths displaying the latest from top game publishers and developers. Even with all this amazing content the best part of PAX East is hanging out with other people who know their shit when it comes to games." (PAX SITE)
Why is your coverage special? I mean what's the big idea?!
We're super nerds with a wide array of convention related special abilities. Keep your eyes trained on the site and our twitter feed @NerdAppropriate for the latest gaming updates and general mayhem. If you're reading this and in the Boston area, we'd love to meet you! Hit us up on Twitter and we'll talk games!
We will be sharing all the information we possibly can while on the go. Have a look at some of the planned panels and events!
PAX East 2011 Keynote: Jane McGonigal
D&D Edition Wars
Giant Bombcast, Live! Feat. Da East Coast Family
A Reverse Q&A with the Harmonix Community Team
NA – Hands on Star Wars: The Old Republic
Females on Female Characters
G4 Feedback Live!
X-Play: Live Show Taping
Gears of War 3
And much much more!