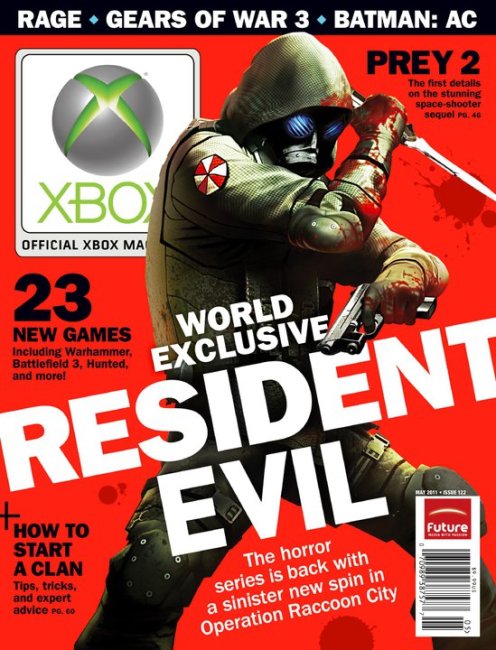 This trailer has been creeping its way around the web today, and I figured it was our duty to show it to you as well.  Nerd Appropriate reported this story back on January 2nd – "According to more rumor and speculation, RE:RC will be a squad based survival horror game that takes place during the fall of Raccoon city. This sounds like it could be a lot of fun, and Slant Six is known for making games like this. Maybe we'll see something about it at PAX East this March. I recently contacted Slant Six to get some hints as to what they're actually producing and have not yet heard back. Will let you know if they reply"
What we do know is that RE:ORC will be a 4 player CO-OP adventure that takes place during the fall of Raccoon city, and the events of RE:2 and RE:3. Here is the press release !
It is September 1998 and the action centres once more on the ill-fated Raccoon City and the horrific consequences of the deadly T-virus outbreak from the Umbrella facility. With a cover up required, Umbrella orders an elite team into Raccoon City to destroy all evidence of the outbreak and eliminate any survivors. Hearing of this plan, the US Government dispatches its own special forces to uncover any evidence that exposes the cause of the viral infection and Umbrella's actions. Players take on the role of an Umbrella Security Services soldier (U.S.S.), competing alone or in four player co-op in a battle against all the competing forces at play in Raccoon City.

Expect the return of original Resident Evil enemies, iconic landmarks such as the Raccoon City Police Department and fan favorite characters, including Leon S. Kennedy, who as a rookie police officer in Raccoon City is on your hit list to eliminate. Players will experience a retelling of classic moments from past titles Resident Evil 2 and Resident Evil 3 and watch the events unfolding from the menacing perspective of the Umbrella Security Service, giving fans the chance to rewrite the history of the Raccoon City outbreak.