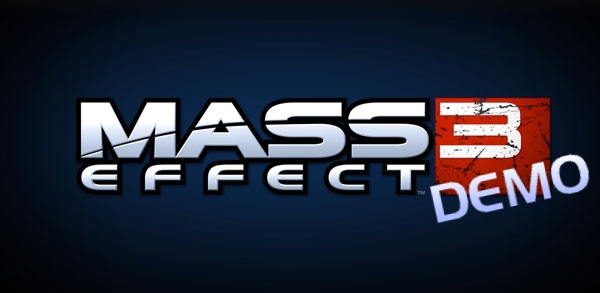 What better way to say, "I love you" than to… tell your significant other that you will be playing the Mass Effect 3 demo when it launches on February 14 (that's Valentine's Day, folks). The extensive demo includes opening sequences from the single-player campaign, as well as a sampling of the new co-op multiplayer offering and customization systems. (Personally, I'm hoping for a scientist salarian). The kind folks at BioWare shower you with a bit more love as the demo will also be Kinect enabled for voice functionality.
"We are excited to be able to give gamers an expansive demo that will put them right on the front lines of this all-out galactic war," said Casey Hudson, Executive Producer of the Mass Effect series. "The entire scale of the game is bigger than anything we've ever done. With its intense action, deep customization and raw emotional power, Mass Effect 3 will deliver a spectacular action RPG experience to fans of the series and newcomers alike."
And what about that early access you got from BF3? It would seem that BF3 = 3 days BeFore… that is to say, you will have access to co-operative gameplay on the 14th, while everyone else will have to wait until February 17th. The release also notes that other opportunities for early access will become available in the "near future".
In Mass Effect 3, players will be thrust into an all-out galactic war to take Earth back and save the entire galaxy, assuming the role of Commander Shepard, a war-torn veteran who's willing to do whatever it takes to eliminate this nearly unstoppable foe. With a team of elite, battle-hardened soldiers at your side, each player decides how they will take Earth back, from the weapons and abilities they utilize to the relationships they forge or break.
Only one peculiar note stands out from the announcement…
BioWare announced today that the demo for 2012's first blockbuster game [emphasis added], Mass Effect™ 3 will be available beginning February 14, 2012.
For those of you keeping score, Kingdoms of Amalur: Reckoning — you know, the one cross-promoting with ME3 — is launching a full month before, on Feb 7th. Also published by EA. Just saying… that KoA demo was pretty good too.
Sound off !
Anyhow, there you have it. Time to re-arrange your dinner reservations. Are you going to play the single player demo or wait to be suprised by the story on launch day? What type of co-op character do you want to create? Do you really have the heart to yell at the lovely Ali Hillis through your television? Will you be single by the time February 15th rolls around?