With over 100 games inside the Indie MEGABOOTH, it's easy to miss a title here or there even if you're actively hunting for great games all weekend. On Sunday I went on a quest to find Darkest Dungeon and by the time I actually got to play the game I realized why it was getting so much attention, this dungeon delve is perhaps the darkest (and best) of them all.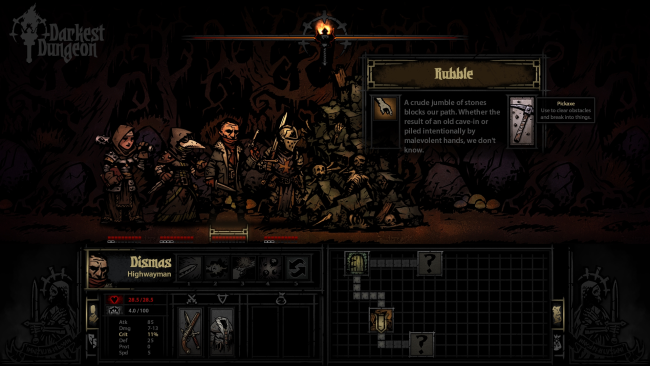 The first thing I noticed about Darkest Dungeon was how gorgeous it looked. Creative Director and artist Chris Bourassa's art style reminded me a lot of Mike Mignola's early (Hellboy) work, which looked stellar when animated on a large screen. While playing Darkest Dungeon I immediately felt like I was interacting with the pages of a graphic novel or classic AD&D Dungeon Master's Guide, somehow the game felt both excitingly new and familiar at the same time. In recent years there have been ton of 8-bit style dungeon crawlers and it was great to see that Darkest Dungeon went in the total opposite direction.
The character types were also ones that I've never played in an RPG before which instantly got me excited. In our brief chat with Mr. Bourassa he stated that he didn't want to use traditional RPG archetypes and instead opted for different "Lovecraftian" versions of popular RPG player characters. The "rogue" class for example would instead be the Highwayman, which, while rogue-like, boasted a flintlock pistol and some other loud un-rogue like abilities. While only four of the classes were playable on the show floor, Red Hook stated that fifteen unique character classes would be available by launch. Exciting stuff!
At its core Darkest Dungeon was a turn based strategy RPG, not unlike the classic JRPGs of old. I chose the attacks I wanted my characters to execute and "rolled the dice" to see if their ability missed, hit, or crit. Characters all had access to a variety of different upgradeable abilities, as well as armor, items, and weapons. The 2D nature of game also meant that the party member's position in-formation determined which abilities s/he had access to. The random nature of the turn based strategy made for some incredibly tense battles and some ultra-sweaty palms because like XCOM, character death was forever. To make the dungeon even darker, on top of managing the health of my party I also had to keep an eye on the psychological state of my heroes which deteriorated as the group went deeper into the dungeon, were hit by critical sites, or failed special challenges along the way. From what Red Hook told me, managing the mental health of your characters would be just as important as keeping them alive and characters would all react differently to the stresses of adventuring. New systems are good.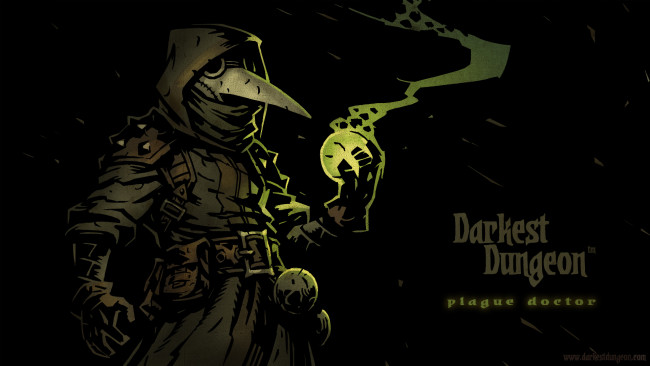 Darkest Dungeon was one of the most unique games I played all weekend at PAX East 2014 and I left my brief meeting with Red Hook instantly wanting to play more. The good news is that Darkest Dungeon should be arriving later this year on PC (and perhaps other platforms as well). Follow the exploits of the Darkest Dungeon Team on their Twitter, and check out their website for even more info.