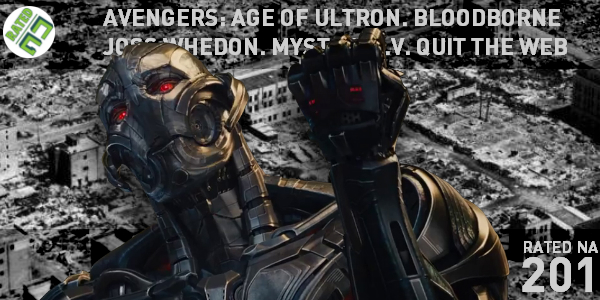 Hosts Matt, Ash and guest host Kate talk Dragon Age:Inquisition's latest multiplayer expansion, Joss Whedon's departure from the Twitterverse and a MYST…T.V. show? This week the team also gives an in depth reviews of Avengers: Age of Ultron and From Software's brutally challenging Bloodborne. Finally, this week's NAQOTW asks the question, 'have you ever quit a social media platform based on the comments of others?'
The spoiler talk starts at 41:40 (with warning sounds) and ends at 1:12:05. Don't stop before you get to the end because we have some more foley theater and a fantastic nacho recipe, if I do say so myself.

Download or subscribe to Rated NA using this RSS Feed or iTunes!
Support Rated NA…
Save 10% on LootCrate and support Nerd Appropriate with code: RATEDNA
Try Audible and get a free audio book download!