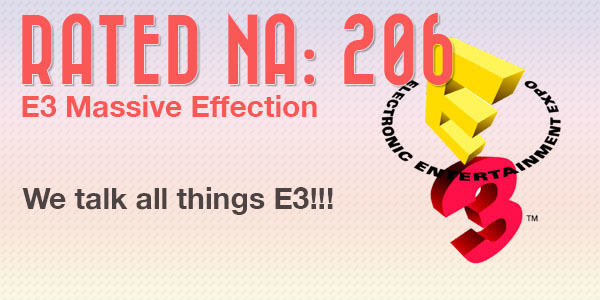 Matt, Ash and eventually Scott all talk about the things we expect and are most excited about at E3. We chat about Sense 8 on Netflix for a little bit and learn just how bad Ash's memory is. Finally, just before it's too late, Scott shows up to hang out and talk Assassin's Creed Chronicle's China and a video that is a blast from the past. All that and not too much more!
Download or subscribe to Rated NA using this RSS Feed or iTunes!
Support Rated NA…
Save 10% on LootCrate and support Nerd Appropriate with code: RATEDNA
Try Audible and get a free audio book download!